During the month of February 2018, the Low Payment Kings' dealerships chose to donate to the St. Jude Radiothon, sponsored by 97.5 Country and Hall Communications Radio Group, for every test-drive and Oil Change service performed.  We are very pleased to report that a total of $5,778.00 was donated to the
St. Jude Children's Research Foundation
on behalf of Dodge of Winter Haven, Alfa Romeo FIAT of Winter Haven, Lake Wales Chrysler and Posner Park Chrysler and our CUSTOMERS!  Thank you for helping us donate to such a wonderful cause!
The total amount raised during the 97.5 Country St. Jude Radiothon was a whopping $204,863.00!  See the photos below, which show just some of the people who proudly supported this great fundraising effort.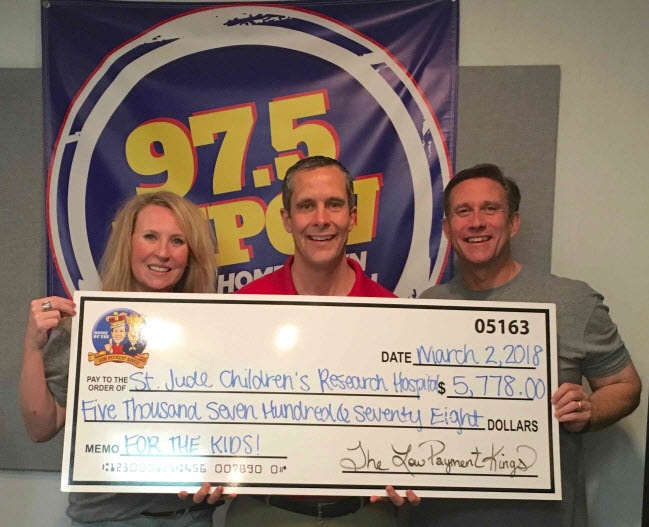 Alex Mahalak with Julie K and Richard Todd from 97.5 Country
proudly displaying the fundraising efforts of the Low Payment Kings and their customers.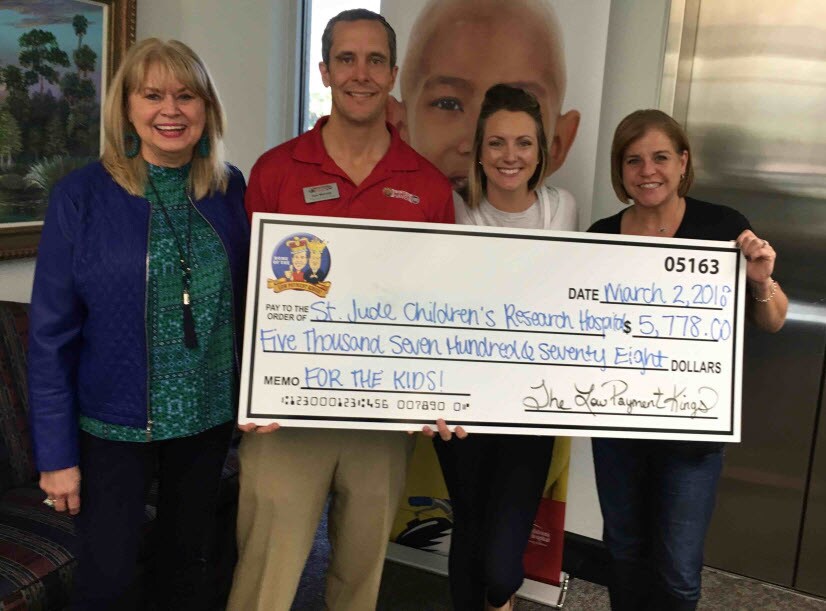 Mary Cameron of Hall Communications Radio Group, Alex Mahalak, and St. Jude Representatives
displaying the donation check from the Low Payment Kings and their customers.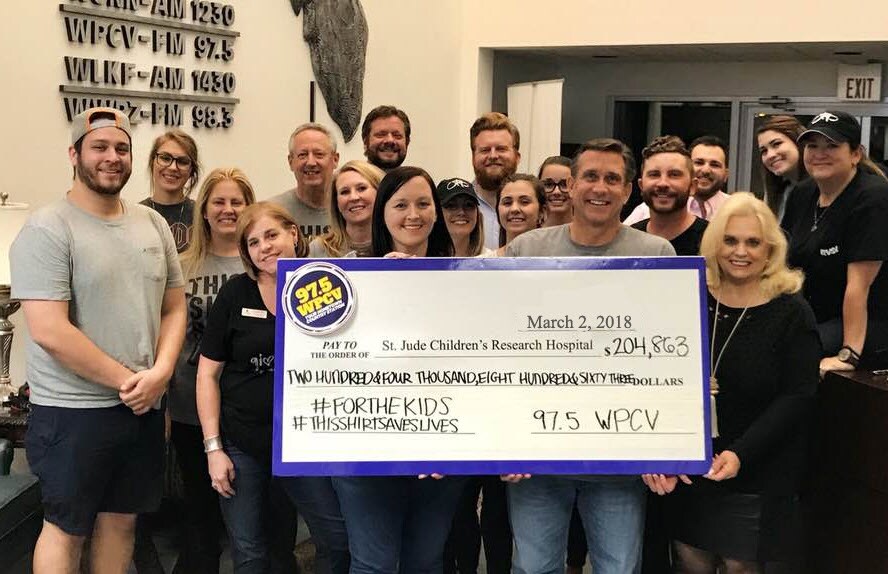 The team at 97.5 Country proudly  displaying a check in the amount of $204,863! 
The Low Payment Kings of Central Florida and our customers certainly appreciate their fundraising efforts
for the St. Jude Radiothon during the month of February, 2018.