Whenever you're in the market for new FIAT cars, we hope you know you'll find whatever FIAT model you're looking for in our new car inventory. While we're your source for the latest FIAT vehicles, we're much more than that. We're also the location that can provide you with genuine FIAT parts and accessories that were made specifically for your FIAT automobile. Our FIAT dealership is where you can get your FIAT parts and accessories installed affordably, too.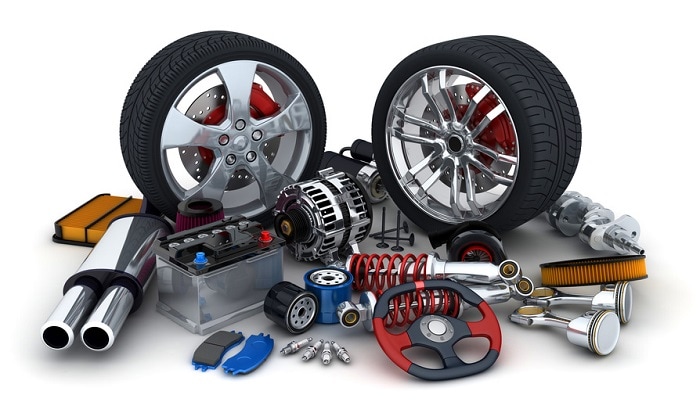 As FIAT dealers, we can tell you that some car parts have a limited lifespan. When you think about the number of times your tires have to rotate just for you to drive your kids to school, it's easy to see why you'll need to replace certain components as time passes and you accumulate mileage on your odometer.
It's vital that you replace worn parts in a timely manner, preferably before they wear out altogether. Having worn parts replaced at our Winter Haven, FL car dealership as part of your car's routine maintenance is a smart way for you to preserve your vehicle's resale value and prolong its working life. It's also an effective way for you to ensure your FIAT car continues to operate the way it's supposed to.
If you notice that a part has experienced significant wear and tear, there's no reason to wait for it to fail completely to replace it. You can simply visit our FIAT parts center serving Auburndale, FL and nearby areas to find the factory-made FIAT parts and accessories you need.
When you visit our FIAT dealership, you'll see that we have a wide variety of factory-certified parts and accessories at our convenient location. Whether you need something basic like new windshield wipers or you want an accessory to further customize your FIAT vehicle, you'll find it in our FIAT parts center. And you can have whatever part or accessory you buy installed in our FIAT service center near Lakeland, FL.
Whether you're searching for a new or pre-owned FIAT car, you need financing, or you're looking for FIAT parts, accessories, or service, you needn't look beyond our FIAT dealership. Visit FIAT of Winter Haven to find what you're searching for today.