At FIAT of Winter Haven in Florida, we have a love of every new FIAT car and we want to share that joy with you. Now in over 80 countries, the FIAT 500 car has evolved into a beloved global icon, winning the hearts of passionate drivers, motor journalists and judges alike. 
It has won 60 international awards, including being named 2008 European Car of the Year and 2009 World Car Design of the Year. Additionally, FIAT MultiAir Technology was recognized as the "Single Most Innovative Engine Technology" of 2010 by the International Engine of the Year Awards panel. Now that's love.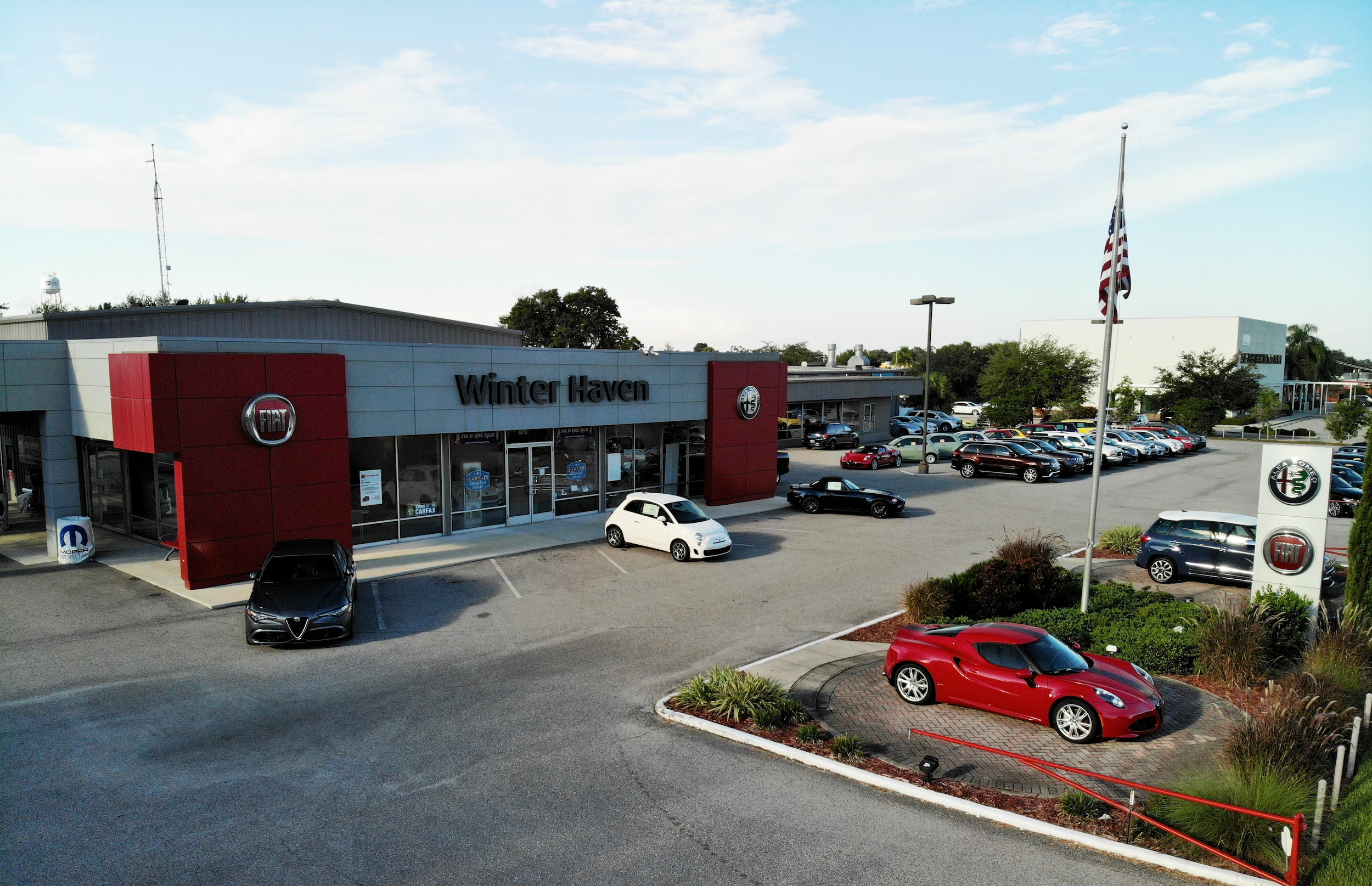 Our Winter Haven, FL FIAT dealership has strong and committed specialists with many years of experience satisfying our customers' needs, and we look forward to the opportunity to introduce you to the FIAT auto brand! Hot off the line is the New FIAT 500. For those that want a little more room, the new New FIAT 500X is a compact SUV with all of the comforts you look for. If you're looking for a multi-purpose vehicle, then the New FIAT 500L has you covered. If you're looking for more excitement, may we suggest the New FIAT 124 Spider?  We also have a comprehensive inventory of pre-owned cars for sale near Auburndale,FL. 
Our relationship doesn't end when you drive home after you buy your FIAT car here. We also provide exceptional service and maintenance for your new or used FIAT car at our Winter Haven service center. Whether you need an oil change, brake inspection, or some car repairs, we have your need covered. If you require replacement FIAT car parts, then you can order directly from our FIAT of Winter Haven auto parts department for genuine OEM auto parts made specifically for your model. 
Whatever need you have need of, our goal is to meet it at our Lakeland, FL area FIAT dealership. Send us your questions online or call us at (888) 752-9098 to speak to us about our FIAT vehicle inventory, inquire about new car parts or service, or to find out about the FIAT car finance options available. Come see us today at FIAT of Winter Haven located at 190 Ave. K SW in Winter Haven, FL!  

Our FIAT Dealership Mission Statement:
"FOR A LIFE-LONG COMMITMENT TO OUR CUSTOMER FRIENDS,
FELLOW EMPLOYEES, AND COMMUNITY. WE ARE DEDICATED TO PROVIDING HONEST WORK WITH SUPERIOR PRODUCTS AND SERVICES THAT CONTINUOUSLY EXCEED CUSTOMER EXPECTATIONS."

***The FIVE-Star teams at Dodge of Winter Haven, Posner Park Chrysler, Lake Wales Chrysler, Alfa Romeo and FIAT of Winter Haven, Monroe Superstore and Buckeye Superstore invite you to learn more about our 20 all new, world-class models "imported from Detroit," including Motor Trend's Truck of the Year for the second time, the 2014 Ram 1500, at www.LowPaymentKings.com***